For learning sake, it really is unfortunate that our education system is too often on a very rigid assembly line with mastery expectations lining up just so. I don't know what kind of kids they are used to but all the ones I've ever encountered don't seem to learn at the same kind of pace or often even in the same way. So when you find tools and resources that highlight a student-based learning pace, especially in math, it is something to talk about! CTCMath can help catch up students that have fallen behind, give some extra practice or be utilized as a full math curriculum, whatever you need it for. Last year we reviewed CTCMath with only one child using it and this year we got the chance to review it again with two students this time on the Family Membership. The only major downside we found was not having enough computers when both kids wanted to do their work at the same time!
In case you are unfamiliar with CTCMath,(which in that case you should take advantage of their
free trial
) it is an online math curriculum for ages K-12 that comes complete with video lessons, questions, diagnostics (tests), summaries and worksheets (only for some of the higher grade work). As the teacher, I can login to my account and assign tasks to each student. I can set deadlines for each task and an assigned order of completion. If there aren't any tasks or parameters set, students can still access any lesson at any time. Students have their own login, but I can see their progress from my login at any time. For each grade level, you can download a checklist of all the lessons if you prefer to keep track on paper.
How We Used It:
While miss Z is just 4, she is determined to do school like her brother so we've been exploring Kindergarten slowly with her. She'll watch a video and then try the questions. She would usually ask for help, just to make sure she's doing it right. A lot of times it gave her brother a chance to help her, which is always a good thing for everyone. Because she is moving at a really slow pace, it is helpful that she can always do lessons and questions as many times as we choose.
Since this isn't J's primary math curriculum, he used this to reinforce areas he was weak in. Being able to jump around is a huge benefit to using it this way. It is so nice to see his struggles improve simply from a little extra practice in a different format.
Our experience has been mainly with the Kindergarten, 1st and 2nd grades, but they seem to use a wide variety of pictures and examples in their content.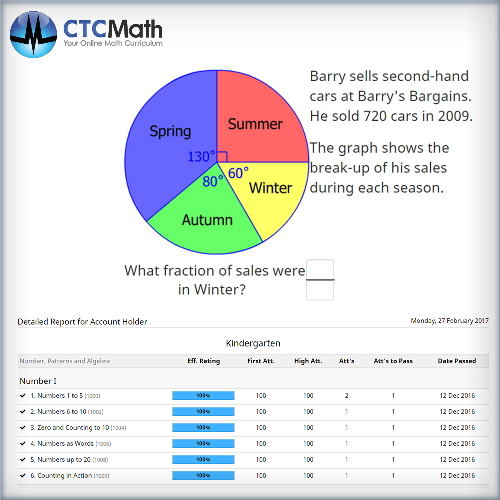 Are you interested, but not sure if you're ready to commit to a membership? CTCMath offers a free trial where you can try out the first lesson of any topic. If you decide to buy a membership from now until November 15th, 2017, you will receive 60% off AND 6 months for free. It's definitely a good time to sign up!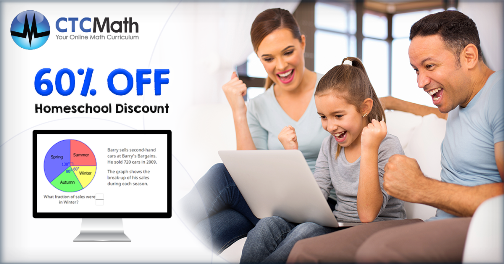 Keep Up with CTCMath on Social Media: