With all of the great educational products I get to review, few of them are a great fit for most any family. With varying ages and differing circumstances, the needs of each family will always be different. Last year, however, I believe we found something that every family can use and enjoy! We were so excited to discover and review

Kwik Stix

! This year

The Pencil Grip, Inc. has a new product, Thin Stix 6pk of Classic Colors and we got to review that too! This is definitely one of our absolute favorite product lines!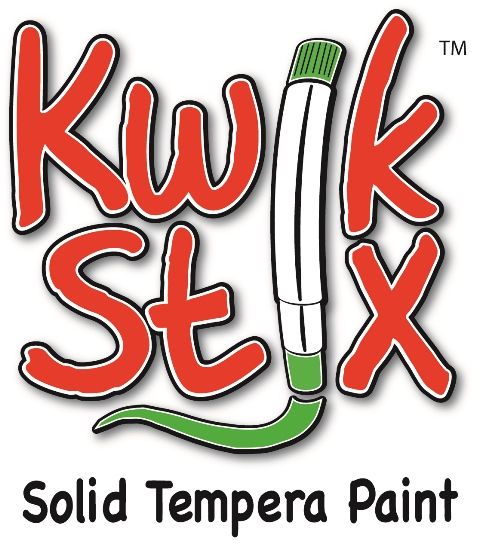 Kwik Stix are sticks of Tempera Paint in a solid form that glides onto paper smoothly and dries very quickly. It's a genius idea and perfect for kids! When it comes to painting it is hard not to cringe at the request simply because of the mess and clean-up involved. The solid format and quick-drying aspects make it practically mess free and super easy to clean up! And all the parents rejoiced!! I have seen them on sale at Target and they are always available on Amazon, with lots of different color options.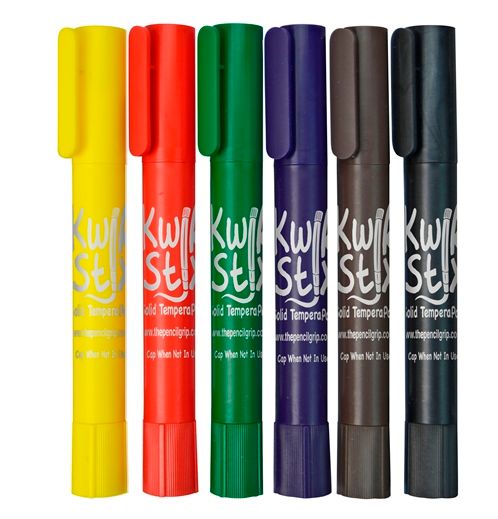 The sticks that we reviewed last year are shaped like glue sticks. This new product is longer, like a pen and the width of a thick marker, noticeably thinner than the original, hence the name Thin Stix. The consistency is the same in both products - like writing with lipstick - but with the new thinner tip you can create detail more easily. Things like writing words or drawing small objects is now possible and adds a different element to the work that can be created with them. I played around with the Thin Stix myself just doodling, but felt a little limited without original Kwik Stix. As I contemplated making something more substantial, I went and got out our stash of regular Kwik Stix in order to have both options available. As I suspected, having both options really completed the tool box so to speak. Backgrounds and coloring in pictures went faster with the original Kwik Stix and details were noticeably easier with the Thin Stix.
I think it goes without saying that my kids used them with ease and loved the whole process. What I find fascinating and convicting is how addicting their use can be to adults. Anywhere they are placed in the path of adults where they are welcomed to use them and create, people start surprising themselves. As a society, we just don't freely create as adults the way our brains and bodies enjoy. Think of restaurants with paper table cloths and crayons lying around. Most people will pick up a crayon and doodle, at minimum. It might bring a few giggles (and that's probably good for your mental health too!), but I would love to see after dinner creativity become a thing, like coffee and dessert. Kwik Stix are the perfect medium to jumpstart it I think! They are easy to use, but the result looks like you've invested some time in painting - very satisfying!
Thin Stix are an excellent addition to the Kwik Stix family and I'll be excited to see what they come out with next!
Follow The Pencil Grip on Social Media: