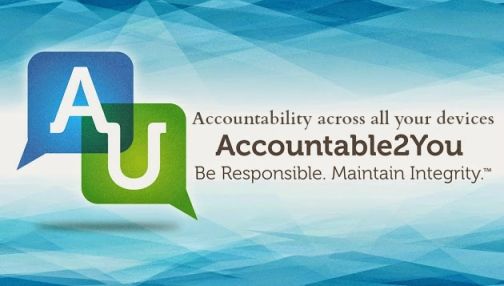 Do you have children? Does anyone in your house have a history of addiction - to anything? Is there a history of even a hint of unfaithfulness in your marriage? If any one of these even sort of applies, it would be wise to consider some kind of accountability program in your household. The dangers of internet deception are real and the health of our family is worth every investment. Last month we were given the chance to review Accountable2You, an internet accountability program for any or all devices you have that could be a great tool and resource for managing your family's relationships with the internet.
Right off the bat, a very versatile part of the program is the different plans they offer. Individual, Family, Church & Groups, and Business plans are all available. We have several homeschooling families that we attend with or know through our church family so we decided to try out the Group Plan. If you have a group of people who have a similar goal or concern, this is a great way to tackle it with help and support from others. One person manages the group of households, but that person does NOT have access to all the reports of each household. No one has access to reports unless you make them an accountability partner.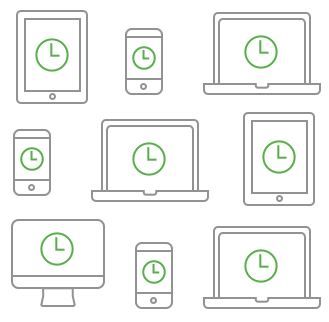 Just about any device or platform is supported, making it usable on everyone's internet access points.
As far as internet protection programs go, I'm fairly familiar with filtering type programs that will prevent inappropriate content from reaching your screen. However, that is not what this program does. Accountable2You is an accountability program which keeps record of all content that is obtained and this record is sent to the accountability partner(s). This allows the user to act responsibly knowing their actions are being recorded and the accountability partner to be aware if/when there is a problem to be addressed.
Favorite Features
In my group, we have families with different circumstances and children of different ages. Since my children are still younger, getting their feedback has given me a good picture of how I will use this program in the future.
-Time Limits: You can set time limits or curfews on device usage. If the time limit is exceeded, the accountability partner receives a notification.
-Key Word or Questionable Words. Of course, there are standard levels of inappropriate words, but you can set any word to be notified about. Want to know every time your address is entered somewhere? Does your child have a friend you're concerned about? Is there a topic you want to know is being discussed? Even something as simple as a time waster in the form of their favorite toy being searched for can be set to alert you.
-Text Alerts. As soon as a time limit, questionable word or any specific crossing of a boundary occurs, the accountability can be alerted through a text message.
-Report Frequency. Each accountability partner receives regular reports of all activity. You can choose to get this daily or weekly for each device.
In many cases, we are parents trying to effectively manage and protect our children from dangerous situations and this program has proved to be a great tool for that purpose. The reality is, many people (not just men) are finding themselves drowning in an unhealthy online relationship or pornography addiction. As uncomfortable or dysfunctional circumstances can get in these cases, this type of program could be your best friend for a while. Whatever your needs, we highly recommend considering this program for your internet accountability needs!
Keep Up with Accountable2You on Social Media:
See what other families on other plans had to say about Accountable2You